Newer refrigerators, freezers, window air conditioners and dehumidifiers cost much less to operate than older units. For example, replacing a 20-year-old, 18 cubic feet refrigerator with a new ENERGY STAR® refrigerator could save you up to $150 per year on your electricity bill. At this rate, the savings will pay for the cost of the new refrigerator in approximately five to seven years.
If you're planning to buy a new refrigerator or freezer, please consider these energy efficiency tips:
Choose the right size!
The larger the appliance, the more electricity it will use, so consider the number of people that will be using the appliance.
One or two people – 12 cubic feet
Three or four people – 14 to 17 cubic feet
Each additional person – add 2 cubic feet
Pick the right model
Top freezer models are the most efficient, followed by bottom freezers, with side-by-side models being the least efficient.
Look for the ENERGY STAR® symbol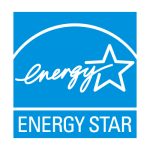 The ENERGY STAR symbol is a simple way for you to identify products that are among the most energy-efficient on the market. Only manufacturers and retailers whose products meet the ENERGY STAR criteria can label their products with this symbol. Find out more about qualified ENERGY STAR products at
Look for a low EnerGuide rating
The EnerGuide label is a tool to help you make an energy-wise choice when buying a new appliance. It shows how much energy appliances consume in a year of normal service and makes it easy to compare the energy efficiency of each model to others of the same size and class. When shopping for a new appliance, look for a low EnerGuide rating. Find out about EnerGuide at:
Once you have selected a new fridge or freezer, here are some additional energy efficiency tips you can follow:
Don't overfill the refrigerator – this blocks air circulation.
A full freezer will perform better than an empty one.
Clean your refrigerator's coils (in the back) and air intake grill (below the doors) every 3 months.
Allow hot foods to cool before putting them in the refrigerator.
Keep refrigerators and freezers out of direct sunlight, and allow at least 5 cm all around the unit.
The Great Refrigerator Roundup Program
The Great Refrigerator Roundup will collect your old energy-guzzling appliances. To qualify, you must have at least one appliance as shown in the "primary appliance" category below. If you have at least one "primary appliance," then we will also pick up any window air conditioners shown on the "secondary appliance" list.
Primary appliance: Full-sized refrigerators and full-sized freezers must be:
between 10-27 cubic feet
in working condition (plugged in 24 hrs prior to pick up)
15 years of age or older.
Secondary appliance: Window air conditioners and dehumidifiers must be:
in working condition
10 years of age or older
window air conditioners must be removed from the window prior to pick up and placed near a power source.
Note:
An individual 18 years or older must be home during the scheduled appointment time to sign the appliance release form.
Ammonia-based refrigerators are not eligible for pick up.
Your appliance pick-up location:
must be located in a single-family dwelling, townhouse, duplex, triplex or fourplex OR
can also be located in apartments and condominiums that are over three stories
must meet the criteria as outlined below:
All Pick Up Locations Must:
be easily accessible by paved roads and /or roads that are serviced by municipalities in winter
have a driveway or laneway with enough room to accommodate a truck, or if a driveway or laneway is not available; suitable street access (where stopping is allowed by law)
have doorways into and within the residence that are wide enough for the appliance to be removed
have a path to the appliance clear and large enough to accommodate two removal technicians and a dolly
​All Apartments and Condominiums (over 3 stories) must ALSO have:
Driveway or laneway access with height clearance of 12' 6" (or 3.81 metres)
an elevator (preferably a padded 'service elevator') booked for the date and time of the appointment
Access to elevator/loading area
landlord/superintendent approval of the pick up
Appointments cannot be cancelled online. Please call 1-877-797-9473 to cancel your existing appointment.
Program Update

This program is not currently available from Ontario Power Authority.
What To Do With Your Old Refrigerator?
Now, what? What to do with that old refrigerator?
Leave it with the experts. If you got an old refrigerator that needs to be picked up and just out of your house, call the experts to do it.  For safety reasons, don't try to move a fridge yourself, as it can be unsafe. 

Older model fridges and freezers are
usually energy-guzzlers by today's
standards, and they could be costing
you more than you think to run.
1-800-GOT-JUNK will arrange
to pick up old fridges.
★★★★★ 4/5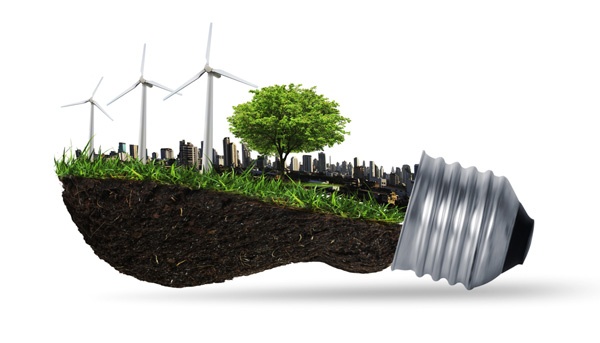 The Energy Savings Rebate program provides funding to eligible retailers to support point of sale rebates for energy efficiency products in Ontario. The new program will help Ontarians reduce energy use, save money, and address climate change.
Approximately $200 million is available for eligible retailers to provide rebates. To participate in this program, retailers must apply.