What Is A Net Zero Energy Home?
Net Zero home is one that's built to produce as much energy as it uses annually. On a net basis, these homes do not take energy from the system.
A Net Zero Energy building is not necessarily an off-the-grid home. In order to respond to peak demands and periods of lower energy production (such as reduced sunlight in winter, for solar), a Net Zero building may purchase energy from, and sell back to the grid as required.
The average annual energy consumption for a new home is 39,166 kw/h (141 gigajoules).
The average annual energy consumption for a net zero home is 10,555 kw/h (38 gigajoules).
Does A Net Zero Energy Home Still Have A Bill?​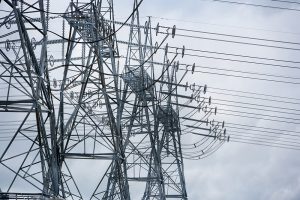 The answer Yes and No. The consumer, will still need to pay a monthly electric bill, but would still have a monthly electric bill, but they will also be producing and generating their own energy. Annual, they would have spent as much energy as they created. Therefore, the NET cost is still ZERO (depending on energy consumption levels of each dwelling).
The power generated by the consumer will be SOLD to the "grid" and electric companies.
Why choose a Net Zero Energy home?
A Net Zero home is an investment in a greener, smarter, healthier home. It's a home built to be energy-efficient with advanced design and superior building technology.
Benefits Of A Net Zero Home
Net Zero homes are healthy homes, reducing allergens, and triggers for asthma and chemical sensitivity.
With Energy Recovery Ventilation, fewer outdoor pollutants and allergens will enter, providing you with superior indoor air quality.
Net Zero homes are meticulously designed to provide consistent and comfortable indoor living spaces.
These homes are draft-free. Built with double-insulated walls and an air-barrier system to protect the inside from the outside.
These homes include triple-pane windows, high-efficiency building systems, and a thicker building envelope. All of these factors help keep outside noise from coming into your home.
Due to environmental efficiency measures built into Net Zero homes, you will achieve monthly savings on water and energy.
TREB and BILD market data shows that green and efficient homes sell for more money and in less time. As homeowner reduce their consumption and waste, they are also adding more value and earning more equity in their homes.
Net Zero Home Features May Include:
Air
Air-purifying hardwood floors
Air source heat pump transfers heat from inside or outside the home depending on the season
28% more attic insulation
Enhanced basement wall insulation and basement floor foam insulation
Water
Rainwater stored in a cistern for toilet flushing, irrigation, car washing
Drain water recovery recycles heat from drainage water
High-efficiency shower heads and toilets
Permeable paving stones in the driveway
Heating and cooling
High-efficiency furnace
Triple pane coated windows
Energy recovery ventilation system uses exhaust air to warm incoming air
Energy "dashboard" monitors and controls thermostat, lighting and more from a phone
Solar shingles on roof produce 10 kw of power
Environmental Features
Recycled engineered trusses and flooring that reduces squeaks
Built in USB ports
Kitchen recycling centre
Recycled carpet underpad and zero emission paint
Lighting
LED light bulbs
Motion-sensitive light shutoff
Automatic window shades